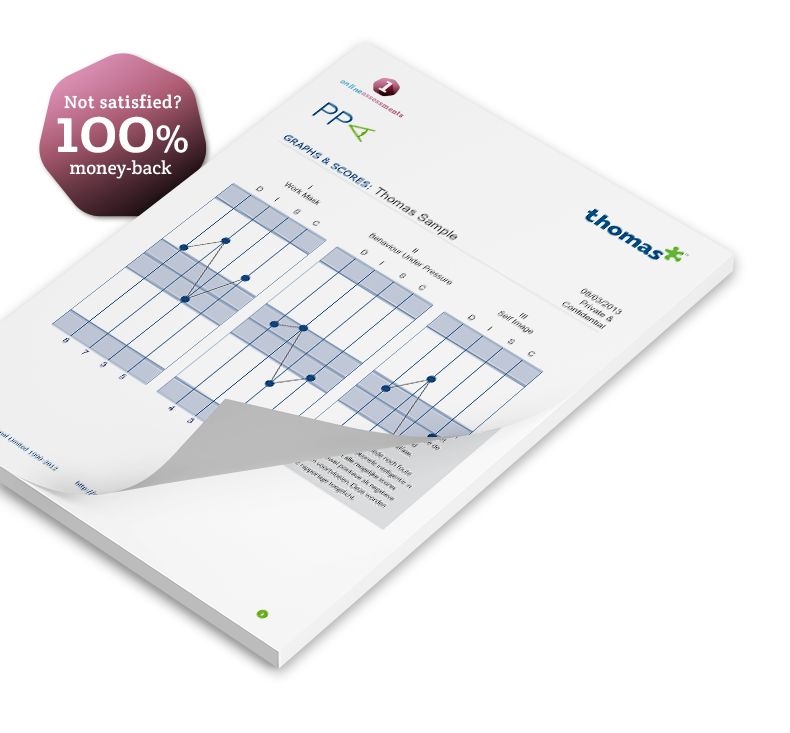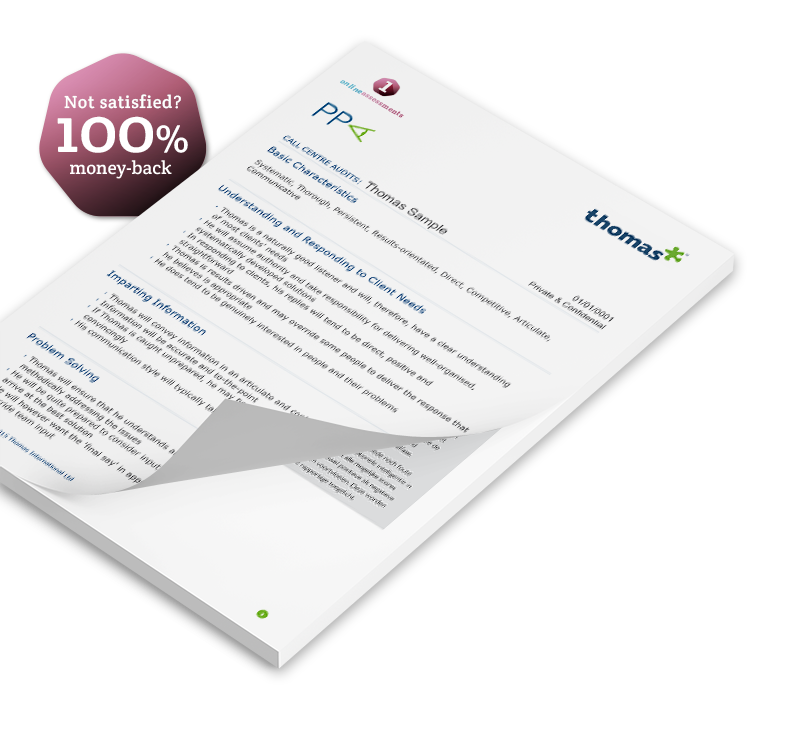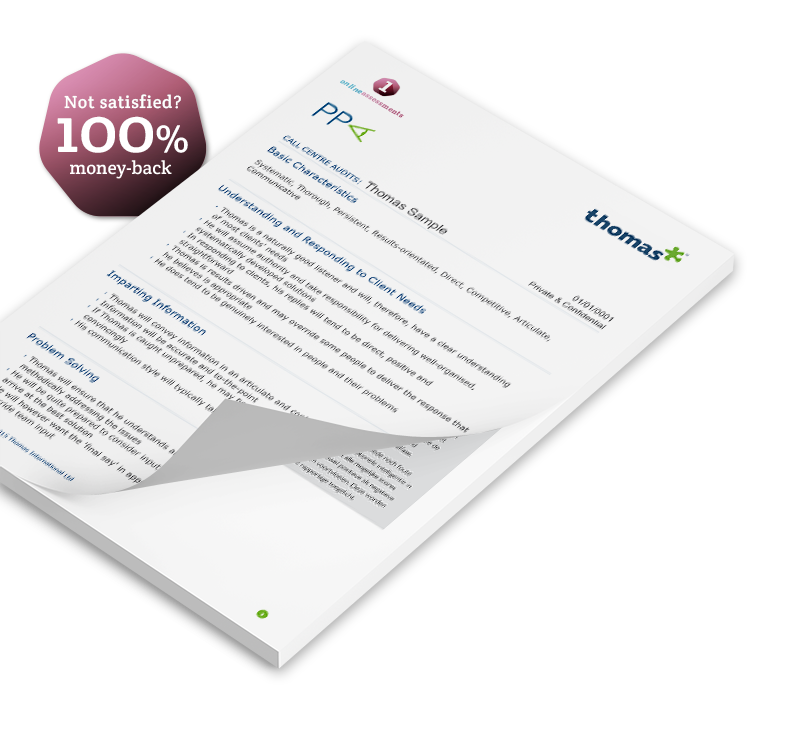 Addition to the PPA
Combined with the Thomas International PPA report, one or more Additional Reports can also be ordered that focus on a specific issue. The candidate doesn't need to complete an extra questionnaire for this purpose; the questionnaire for the PPA acts as a basis. You can therefore gain more in-depth information into the PPA report according to the specific issue of your choice. This enables you to match candidates to jobs and provides insight into specific key traits.
A PPA order includes the following reports:
The Personal Profile Analysis (PPA
Interview guidelines
Summary for the candidate
Diagrams & scores
ORDER THE ADDITION TO THE PPA
The online PPA assessment with addition takes on average 10 minutes to complete.
The Additional reports that can be ordered are:
Order the Addition to the PPA